Thrift Store Shopping
went great today!
My main goal was to find cheap baskets for my Christmas Gift baskets we give to our family. Here are some of my finds: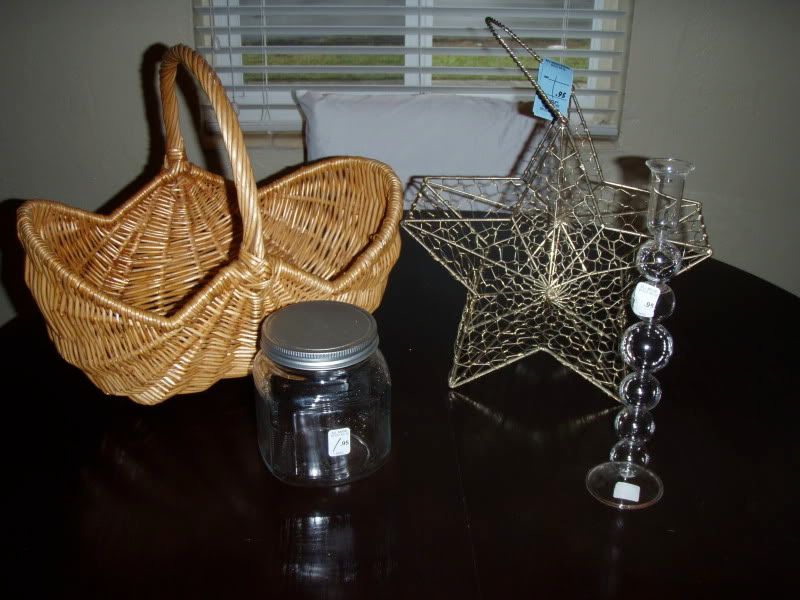 Wood Basket $2.95 Star Basket $.98 Glass Jar $1.95 CB2 Candle Holder $.95 My FAVORITE find was the CB2 candle holder, I could not believe my eyes and for only .95 cents!!!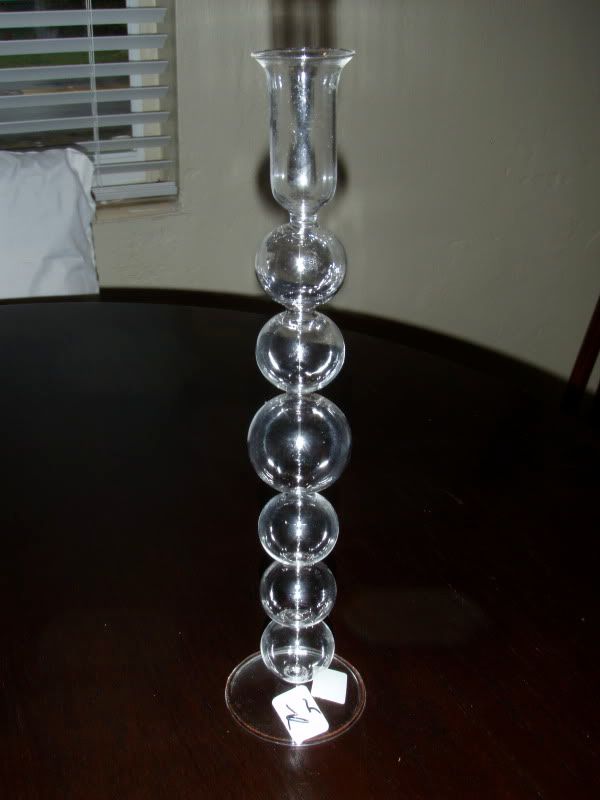 How gorgeous does this collection look...
CB2
Off to clean up the glass jar and get it ready for a little gift that the Mr. has wanting for his office.