Let There be Light!
After a week of an 'unknown' spark that left us without power in our dining room my dad (thank God he's an electrician) came and saved the day!
We switched the old light with a dimmer and my oh so wonderful
Thrift Store find
Before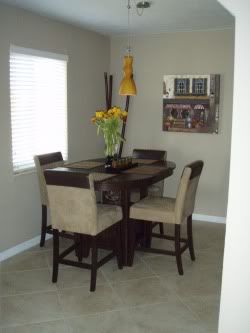 Here Is my attempt to start my
Slipcovers
for the Parson Chairs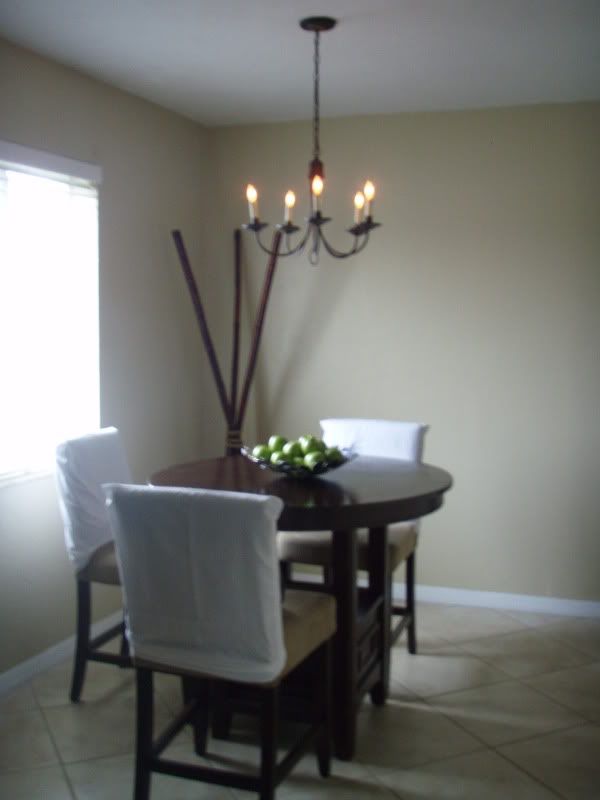 I want to DIY some wall shelves so that we can add photo frames to that back wall. Something like these
Young House Love
Pottery Barn
Happy Friday!